Lace shoe metallic blue /

€ 239,95
incl. VAT
---
Every year and in collaboration with the tanners, Floris develops a new type of print. This lace shoe has a special turtle shell print made of blue leather with a metallic finish. The careful washing off of the metallic layer creates this special 'washed' look. Combine the shoe with the matching belt art.no. 75203/17.
---
Ordered before 17:00, shipment same day

Delivered within 2 -3 workdays
Safe payment
Ordered before 17:00, shipment same day

Delivered within 2 -3 workdays
Safe payment
Add to Cart
Size out of stock?
Send me an email if this article becomes available in my size. You always get an e-mail within two weeks, also in the case that your size will not be available soon.
Oops! Something went wrong with your request. Please try again later.
We already have a notification request from you for this size.
Please select your size.
Thank you for your request.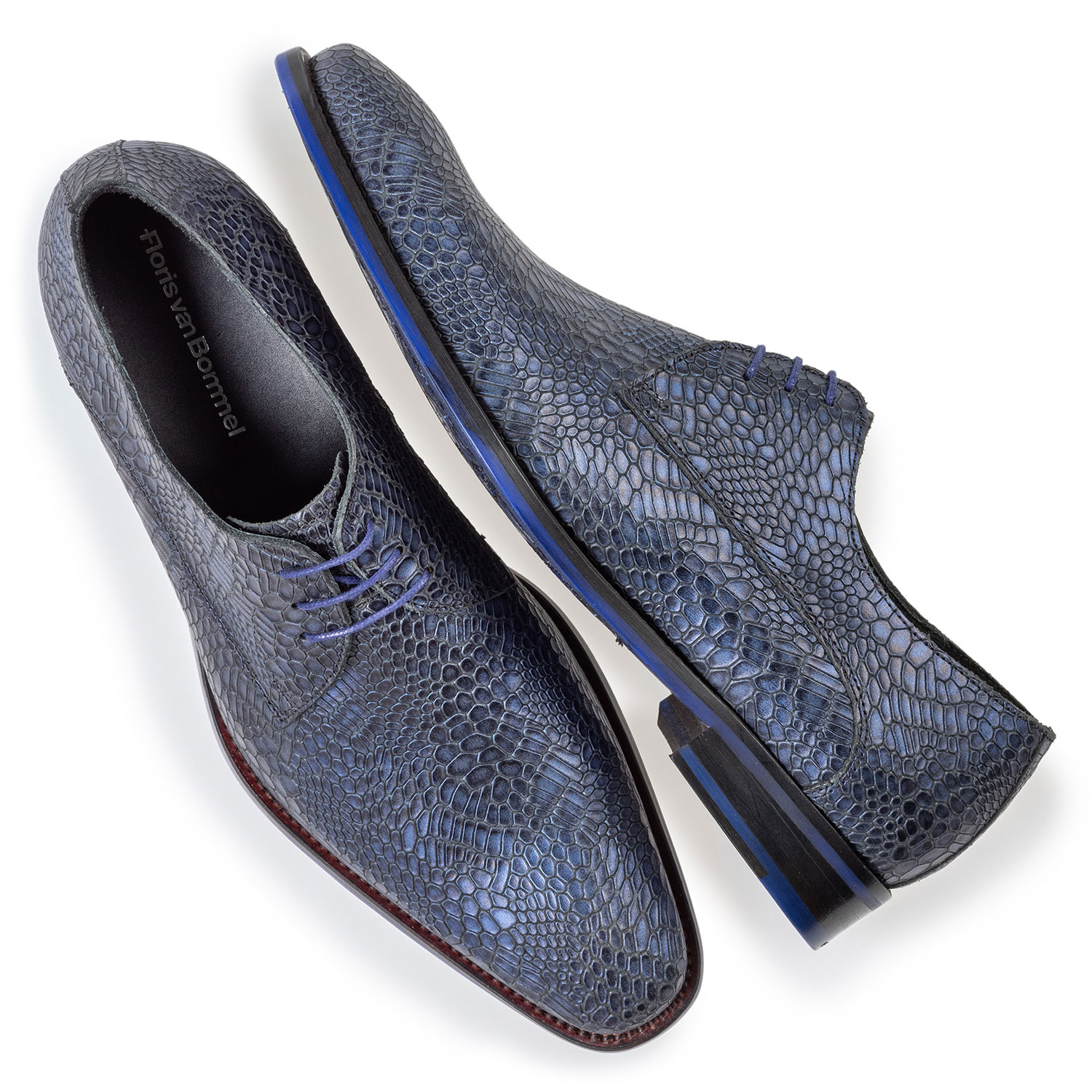 Floris about this shoe:

"As a child, I had an aquarium with turtles in my bedroom for many years. According to my parents, I didn't change the water often enough. My bedroom and actually the whole upper floor used to smell a bit like a zoo during a cleaners' strike. That wasn't exactly fun, but yeah... Thanks to my turtle experience, I can confirm that the print of these shoes is a 'turtle belly'. Not an actual turtle hide of course, but cowhide leather with a turtle belly embossed on it. The turtle print is applied on top of a matte metallic underlayer. It's a nice flat print that is a bit more distinct than a snake or croco print. By the way, I used to have walking stick insects as well, but sometimes they'd turn into stagnant sticks. My mother said this was related to my taking care of them as well (or lack thereof). Maybe something for next season!"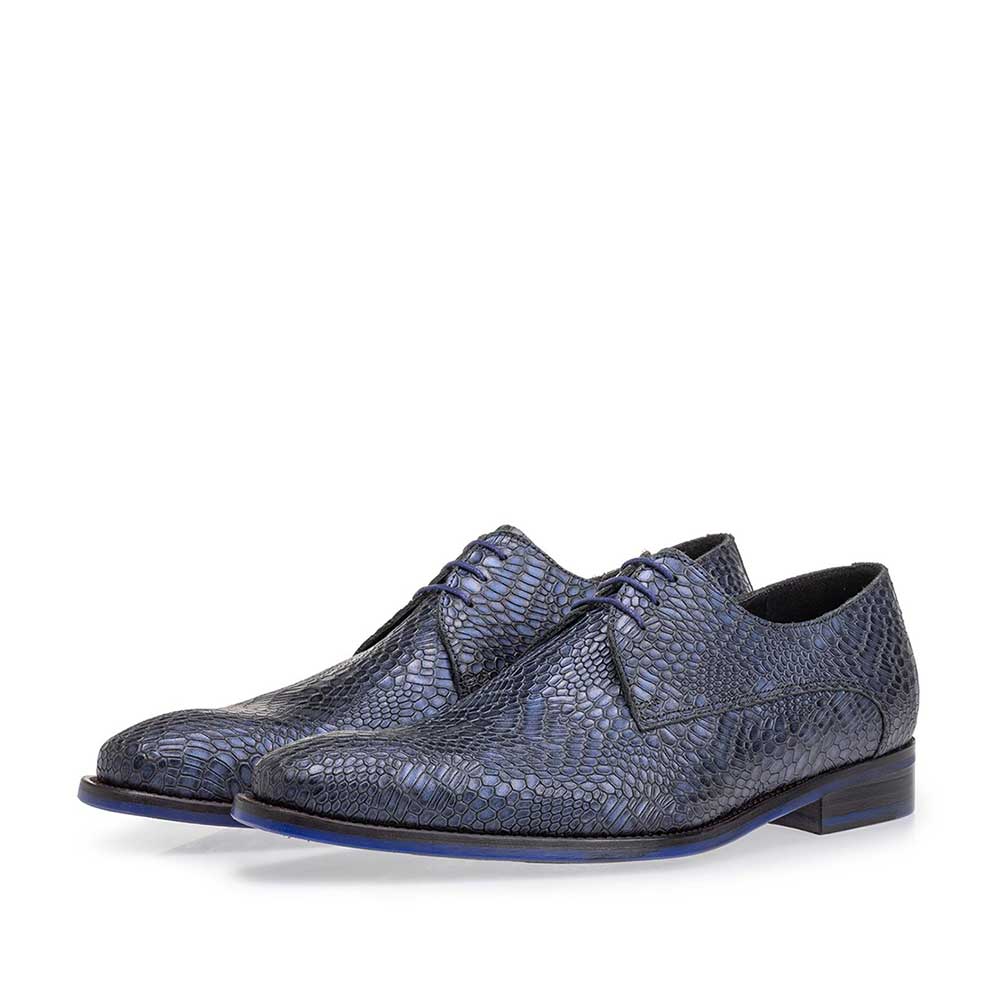 Product information
Elegant derby
Article number: 18159/28
Blue leather with metallic print
The print is inspired by turtle shells
The print is finished layer by layer by hand
The 'washed' look provides the finishing touch
Cobalt blue lacing
Leather sole with a cobalt blue rubber outsole and a cobalt blue heel tip
Is finished with a 'pizza' sole designed by Floris
Leather footbed is not removable
Shoe last 159
Width H
Blake style
Matching belt: 75203/17
Clean and care product: Carbon Pro Spray