Lace shoe blue nubuck leather /

€ 239,95
incl. VAT
---
If you love animal prints, you should definitely check out this blue lace shoe. The blue nubuck leather has a reptile print that stands out even more thanks to the dark accents. This special print was put on a sleek-looking last that has been a proven part of our collection for years. The signature cobalt blue sole is of course part of the ensemble.
---
Ordered before 17:00, shipment same day

Delivered within 2 -3 workdays
Safe payment
Ordered before 17:00, shipment same day

Delivered within 2 -3 workdays
Safe payment
Add to Cart
Size out of stock?
Send me an email if this article becomes available in my size. You always get an e-mail within two weeks, also in the case that your size will not be available soon.
Oops! Something went wrong with your request. Please try again later.
We already have a notification request from you for this size.
Please select your size.
Thank you for your request.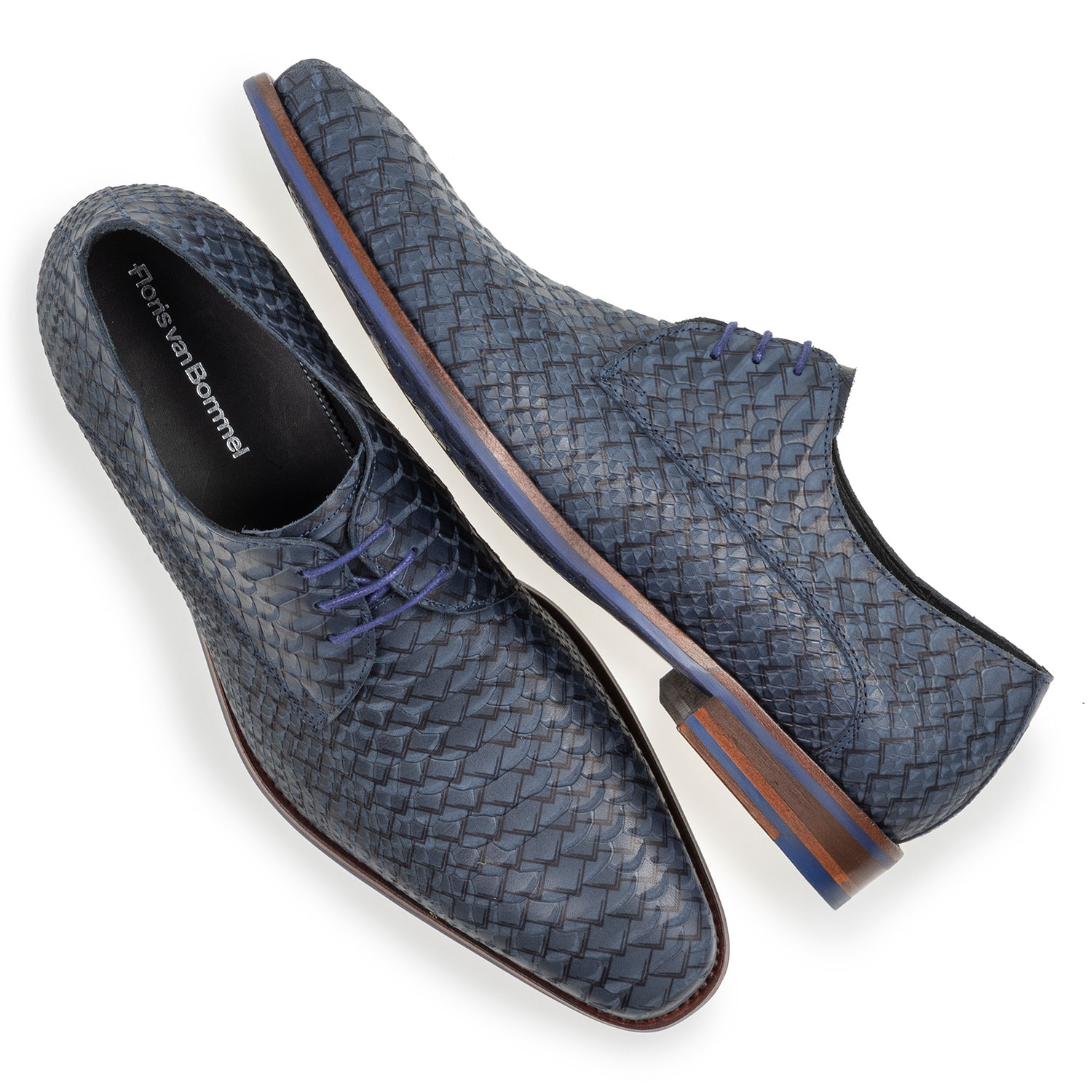 Floris about this shoe:

""I suspect there is a direct connection between my fascination for stuffing my face with pizza and the way we design our soles. The following applies to shoes and pizzas alike: If you don't put enough love into the bottom, all you get is a sad piece of dough. Or, in the case of shoes, leather, of course. That's why we always take our time for the different sole designs. And it gives me a good excuse to talk about pizza again! I've been talking about pizza so much while we were working on the soles that my colleagues got a bit confused. So… unplanned, but desirable: a sole with a pizza pattern. I am so happy with it that I wrote a poem especially for this sole:
Unplanned, but desired.
Unexpectedly, a miracle is underway,
And nature takes its course.
For a moment we had to get used to the thought,
But now we can't wait to meet you.""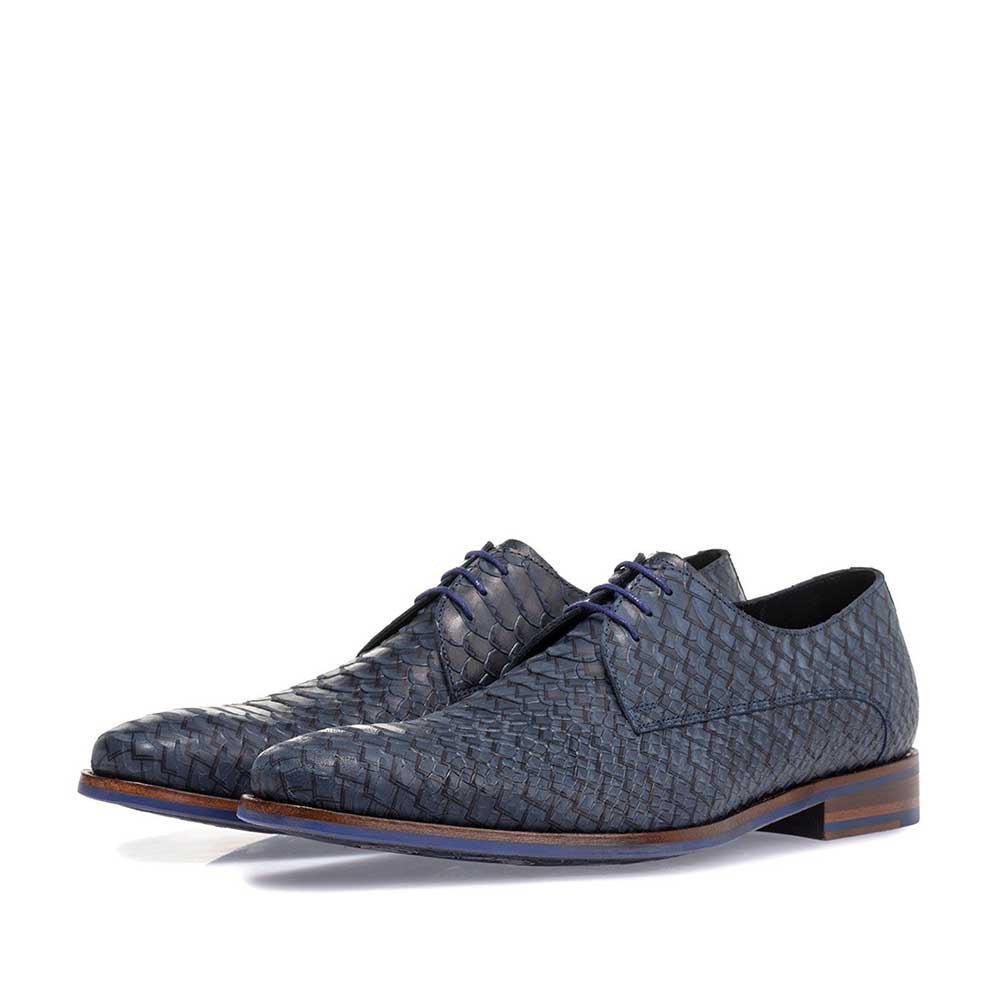 Product information
Article number: 18359/02
Material: nubuck leather with reptile print
Colour: dark blue
Shoelast & width: 159 H
Lining: calf leather
Removable inlay: no
Sole type: leather sole with blue rubber outsole
Matching belt: 75203/78