Buckle shoe brown suede leather /

€ 249,95

€ 174,96
incl. VAT
---
This dark brown suede leather monk strap is finished with various details. The decorative stitching and double buckle stress the classic look of the monk strap. More playful details are the suede leather heel strap and the leather sole with a rubber outsole that give the shoe its typical Floris touch. This elegant shoe can be easily combined with both elegant and casual outfits.
---
Ordered before 17:00, shipment same day

Delivered within 2 -3 workdays
Safe payment
Ordered before 17:00, shipment same day

Delivered within 2 -3 workdays
Safe payment
Add to Cart
Size out of stock?
Send me an email if this article becomes available in my size. You always get an e-mail within two weeks, also in the case that your size will not be available soon.
Oops! Something went wrong with your request. Please try again later.
We already have a notification request from you for this size.
Please select your size.
Thank you for your request.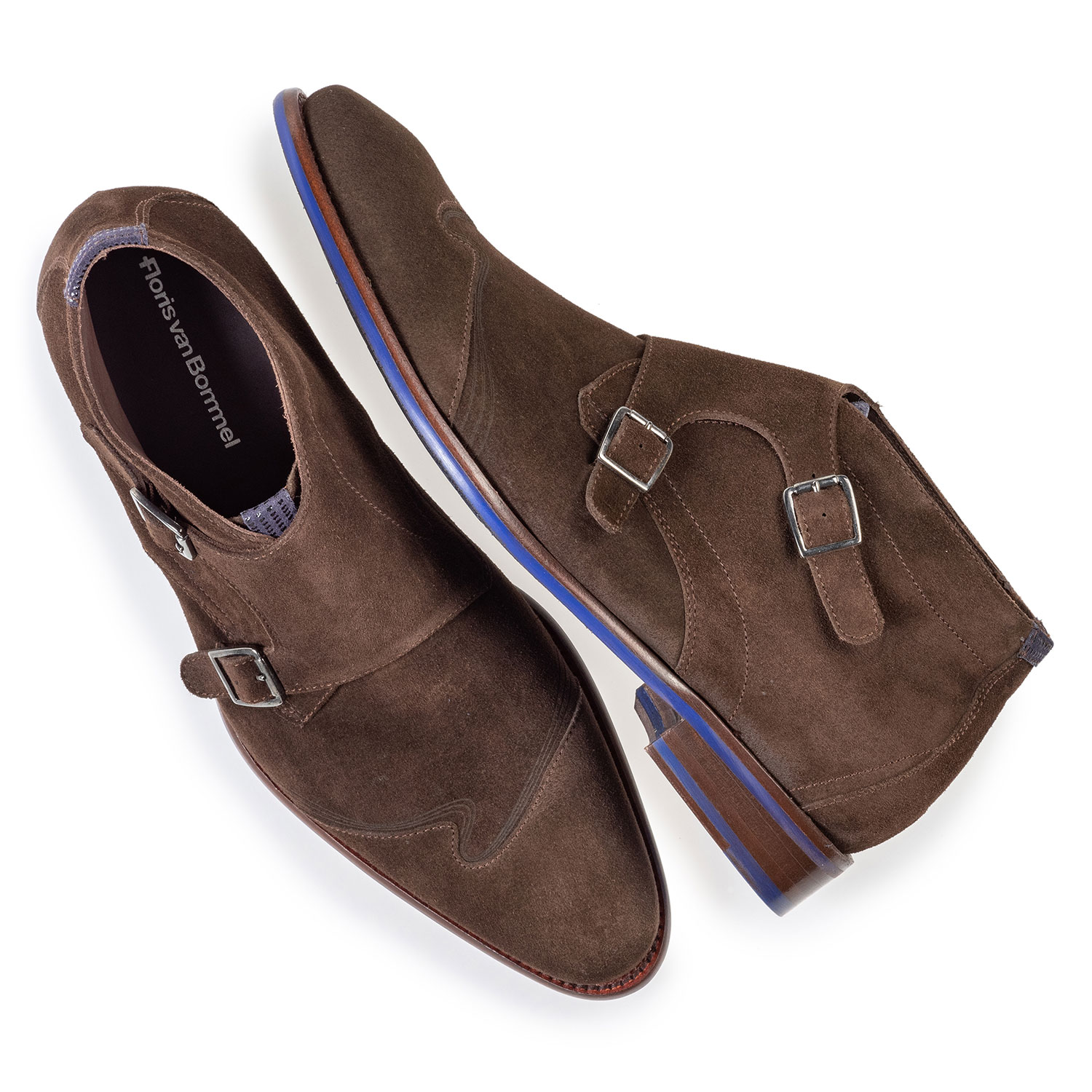 Floris about this shoe:

"My obsessive-compulsive disorder has been very helpful in the development of the Floris van Bommel brand. Whenever I've come up with something that I find funny or original, I'll do ANYTHING to see it made. Sometimes against my better judgement, sometimes involving considerable risk. It's a bit like suffering from Tourette's, but with ideas. Does a grin appear on my face when I have an idea? Bang! On a shoe with it! Or in a campaign! The result: In all the years, things have never gotten boring. This is why this pattern ended up on the sole of this shoe... A rather dry play on words (from a fellow designer!) that gets even drier because of the beautiful graphic finish. No doubt, of course... top priority! Let's quickly make that sole! As far as I'm concerned, the feelers take care of the rest."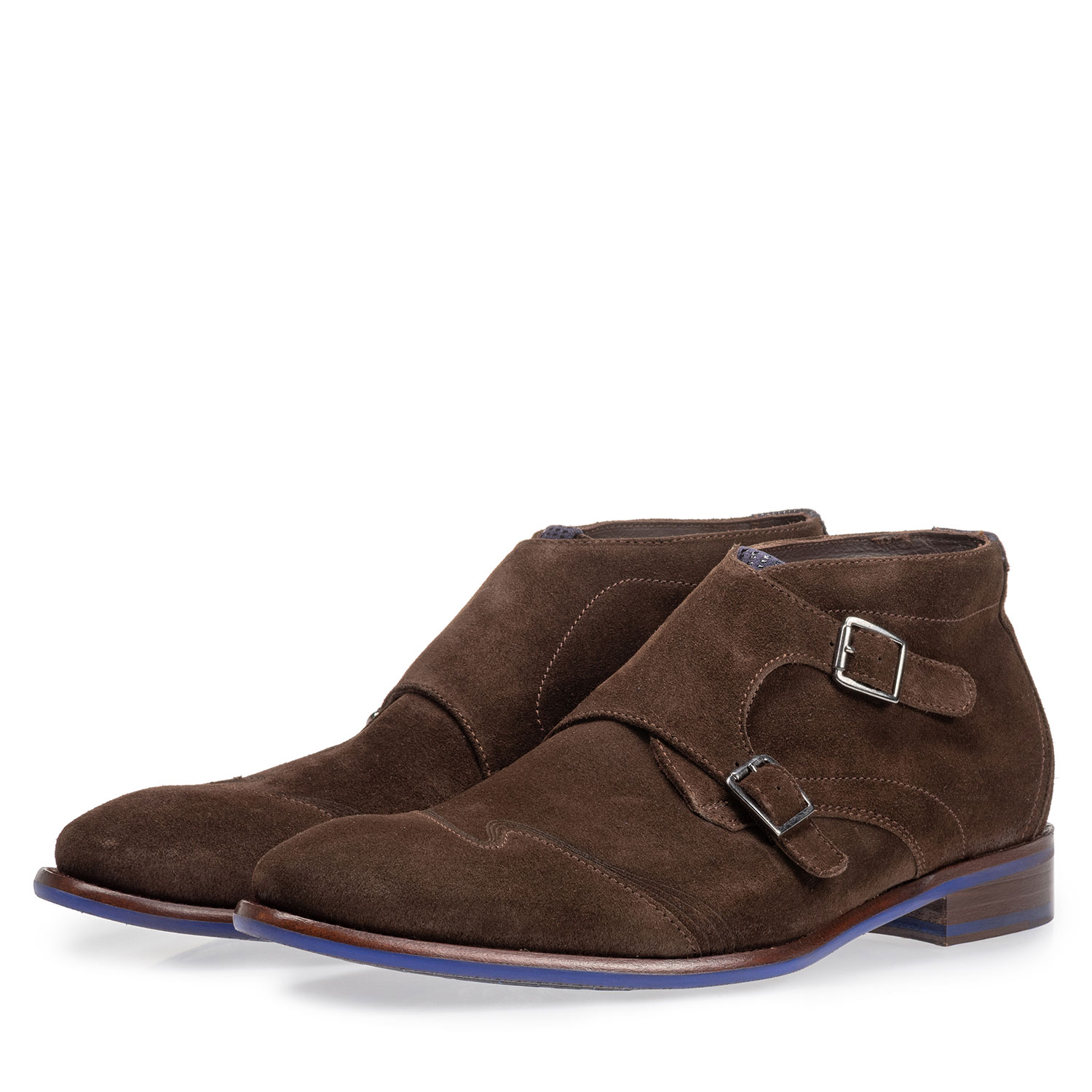 Product information
Elegant monk strap
Article number: 20197/02
Dark brown suede leather
Finished with decorative stitching
Fabric piping on the heel
Double buckle closure
Leather sole with a cobalt blue rubber outsole and a cobalt blue heel tip
Has a newly designed Floris illustration
Leather footbed is not removable
Shoe last 109
Width G½
Blake style
Clean and care product: Carbon Pro Spray