Dark blue sneaker with pink piping /

€ 199,90

€ 99,95
incl. VAT
---
This sporty lace shoe is made of dark blue suede leather finished with a black, all-over silicone print. Thanks to the blue-black colour combination, the sneaker can be easily combined with all kinds of outfits which makes this shoe a perfect daily companion.
---
Ordered before 17:00, shipment same day

Delivered within 2 -3 workdays
Safe payment
Ordered before 17:00, shipment same day

Delivered within 2 -3 workdays
Safe payment
Add to Cart
Size out of stock?
Send me an email if this article becomes available in my size. You always get an e-mail within two weeks, also in the case that your size will not be available soon.
Oops! Something went wrong with your request. Please try again later.
We already have a notification request from you for this size.
Please select your size.
Thank you for your request.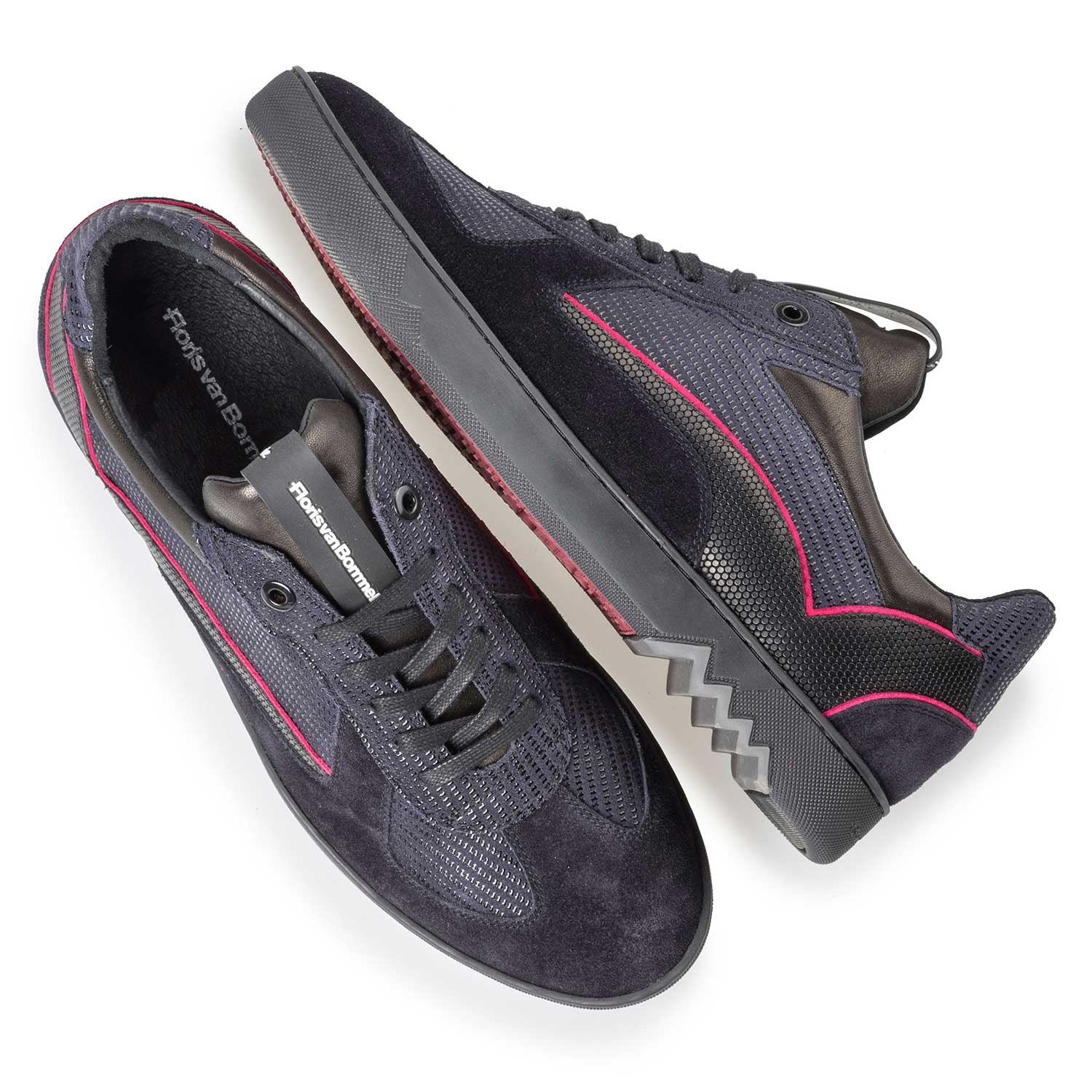 Floris about this shoe:

"I believe that the profile of a sole is always important. When you see a shoe with a well thought out sole profile, you can assume that this shoe has been designed with great attention to detail. Just like a man with well-kept shoes gives off an air of having his affairs in order. For this sneaker, we did quite a bit of puzzling to make the letter F from our logo fit in such a way that it creates an all-over pattern. Once we had this figured out, we chamfered the F's to create a wavy 3D effect. Of course, the purpose of a sole profile is to walk on it, I get that, but… imagine you buy these shoes – wouldn't you also try not to drag your feet over the floor too much? :)"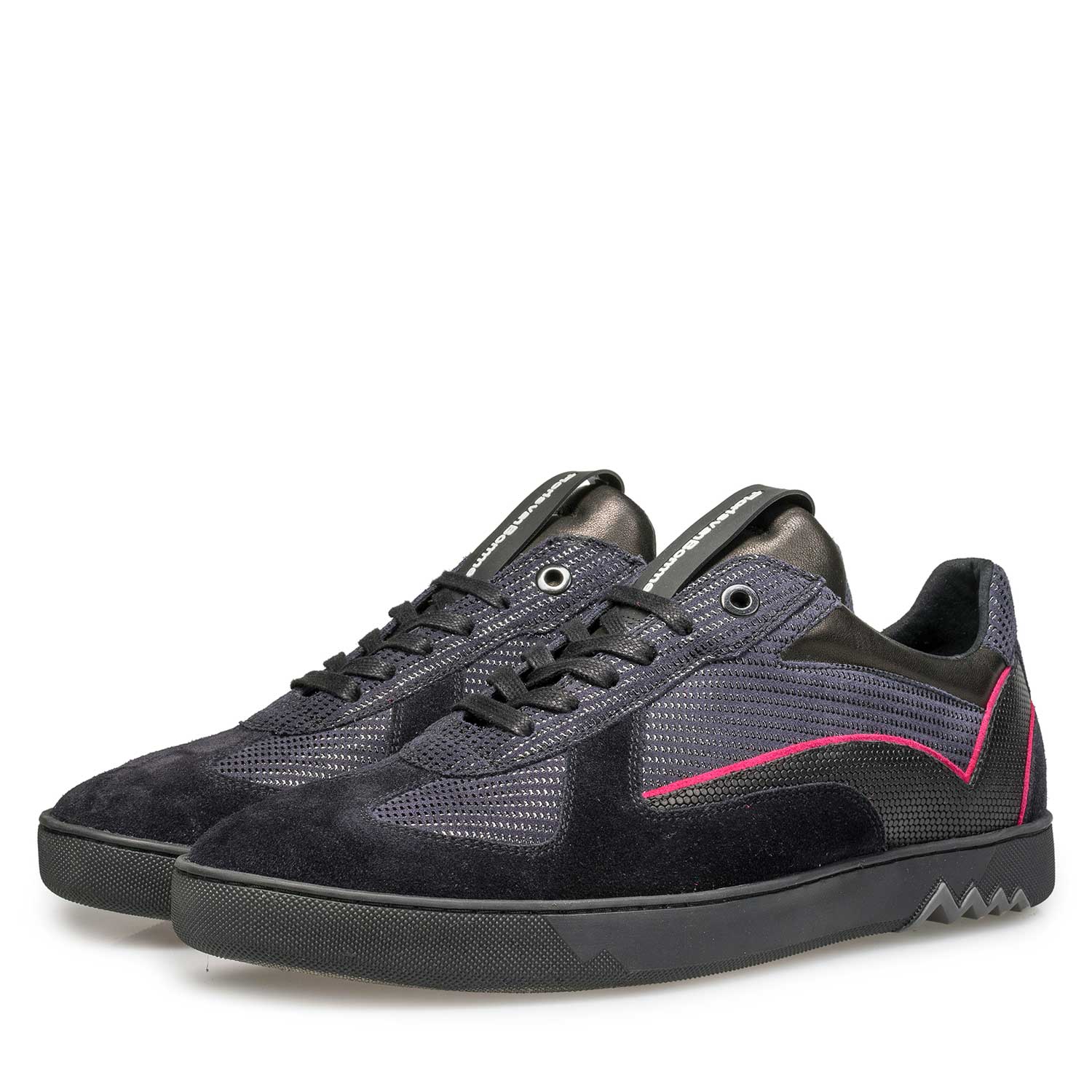 Product information
The fuchsia (pink) suede leather piping gives this sneaker a special touch. The classic, dark blue suede leather is combined with sporty elements, such as trim lines, zig-zag elements and a rubber cup sole.
Sporty lace shoe
Dark blue suede leather with an all-over pattern made of black silicone print
Black, wide laces made of waxed cotton finished with black aglets and a white Floris logo
Grey rubber cup sole finished with a F-shaped relief pattern and zig-zag elements
Sportive trim lines finished with fluorescent fuchsia suede leather piping
Removable black leather footbed
Matching belt: 75192/01
Clean and care products: Carbon Spray art. 40000/00