Dark blue sneaker with metallic print /

€ 199,90

€ 99,95
incl. VAT
---
Make a statement with this dark blue, metallic print suede leather sneaker finished with a jogging sole. The sneaker can be easily combined with various outfits. The contrasting red details on the rubber sole complete the look of this city sneaker perfectly.
---
Ordered before 17:00, shipment same day

Delivered within 2 -3 workdays
Safe payment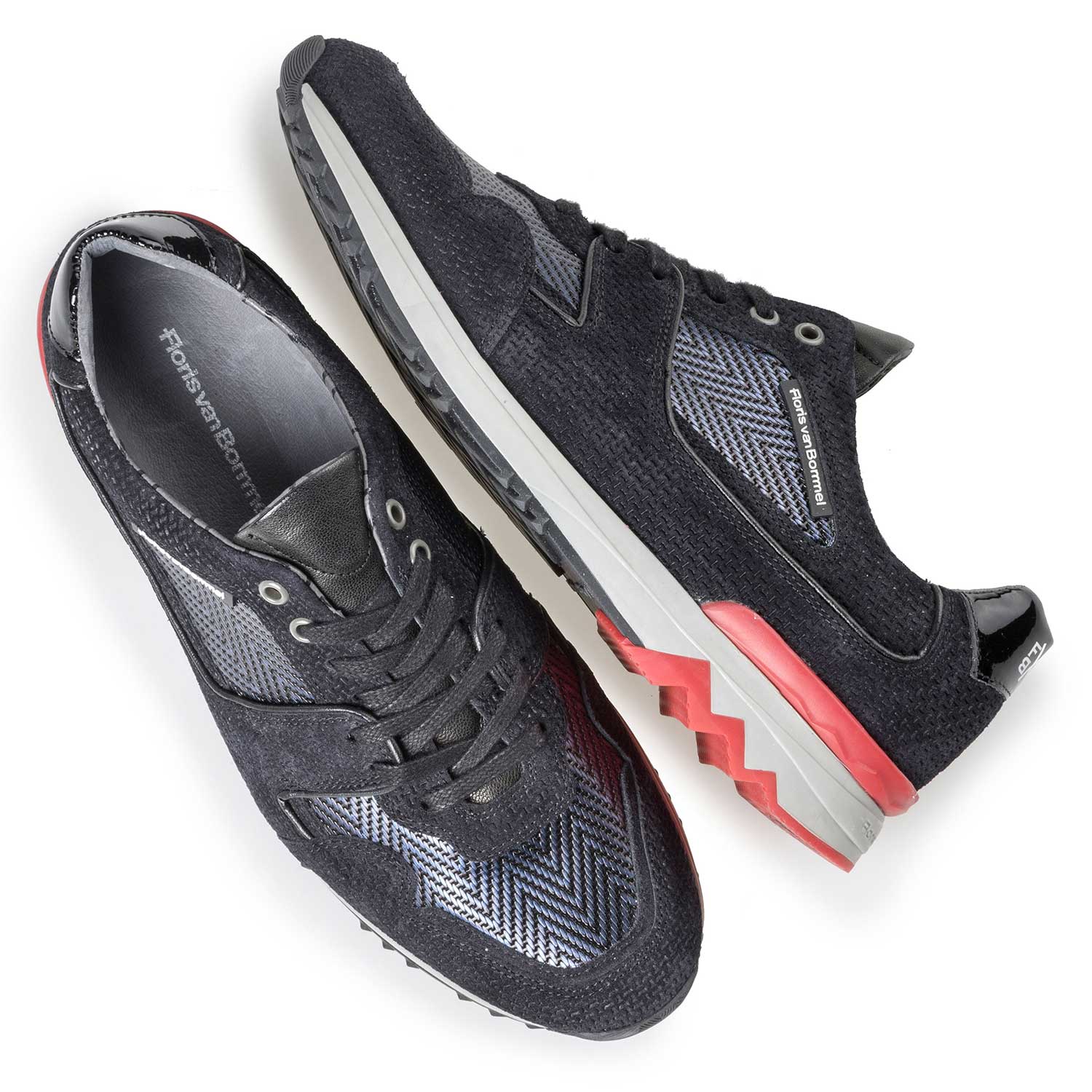 Floris about this shoe:

"Some shoes are designed with a certain type of man or woman on our minds and there are some shoes we design… for ourselves. This sneaker certainly belongs to the latter category. These loafers will certainly get me through autumn and winter. The idea was to create an even better sneaker that is a little more rugged and cool, but stylish all the same. I believe we succeeded in doing so. Now, I only need to decide which colour to go with… This won't be easy. I once heard that during his career, Michael Jordan used to wear a new pair of Air Jordans every day. That's probably not such a crazy idea for this winter…"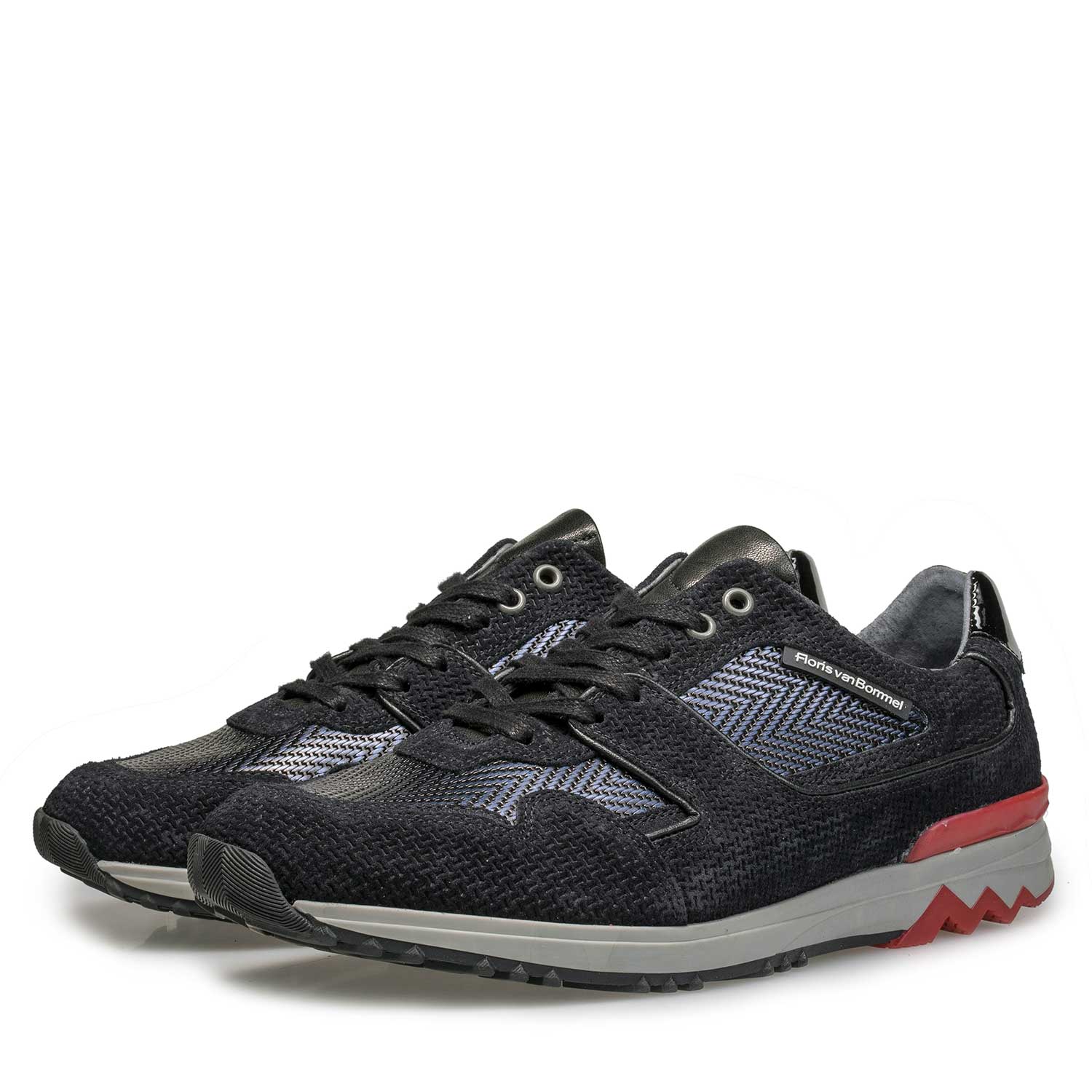 Product information
Sneaker enthusiasts will take note of this shoe finished with its metallic herringbone patches made of leather and its rubber jogging sole. Red zig-zag details give this lace shoe a special, graphic finishing touch à la Floris.
Sporty lace shoe

Dark blue calf's suede leather with a pattern

Grey calf's leather lining with a black zig-zag pattern

Black, wide laces made of waxed cotton

Grey rubber sole with a black outsole and a heel finished with red zig-zag elements

Patches of metallic leather finished with a herringbone pattern

Has a normal fit

Removable leather footbed

Matching belt: 75190/39

Clean and care products: Carbon Spray art. 40000/00