Black patent leather belt with a print /

€ 89,95
incl. VAT
---
The black patent leather belt is finished with a white starry sky print. Matches the tuxedo shoes art. no. 14338/01
---
Ordered before 17:00, shipment same day

Delivered within 2 -3 workdays
Safe payment
Ordered before 17:00, shipment same day

Delivered within 2 -3 workdays
Safe payment
Add to Cart
Size out of stock?
Send me an email if this article becomes available in my size. You always get an e-mail within two weeks, also in the case that your size will not be available soon.
Oops! Something went wrong with your request. Please try again later.
We already have a notification request from you for this size.
Please select your size.
Thank you for your request.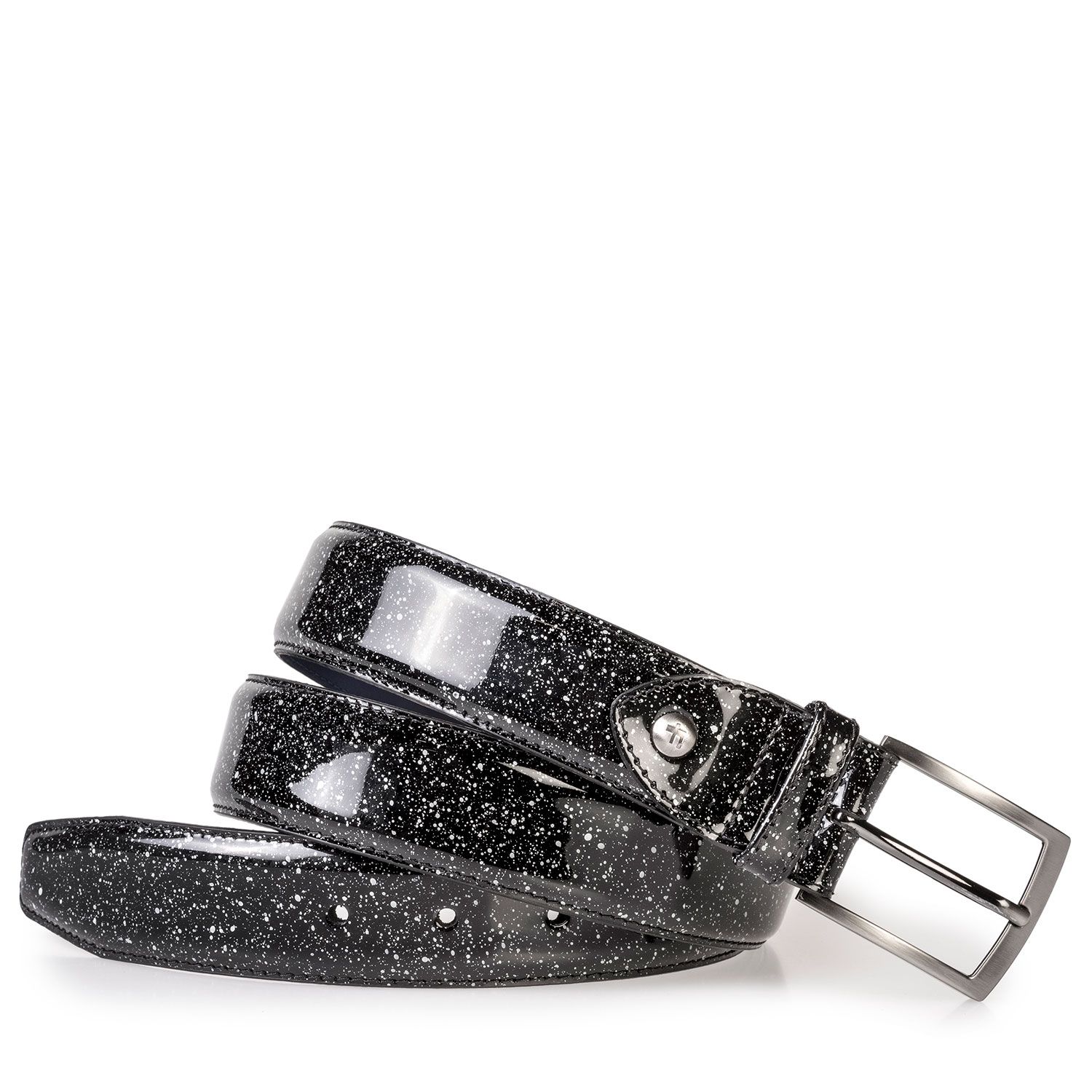 Product information
Dressy belt in limited edition
Black patent leather finished with a print
Black leather lining
Width: 3.5 cm
Matching pair of shoes: 14338/01